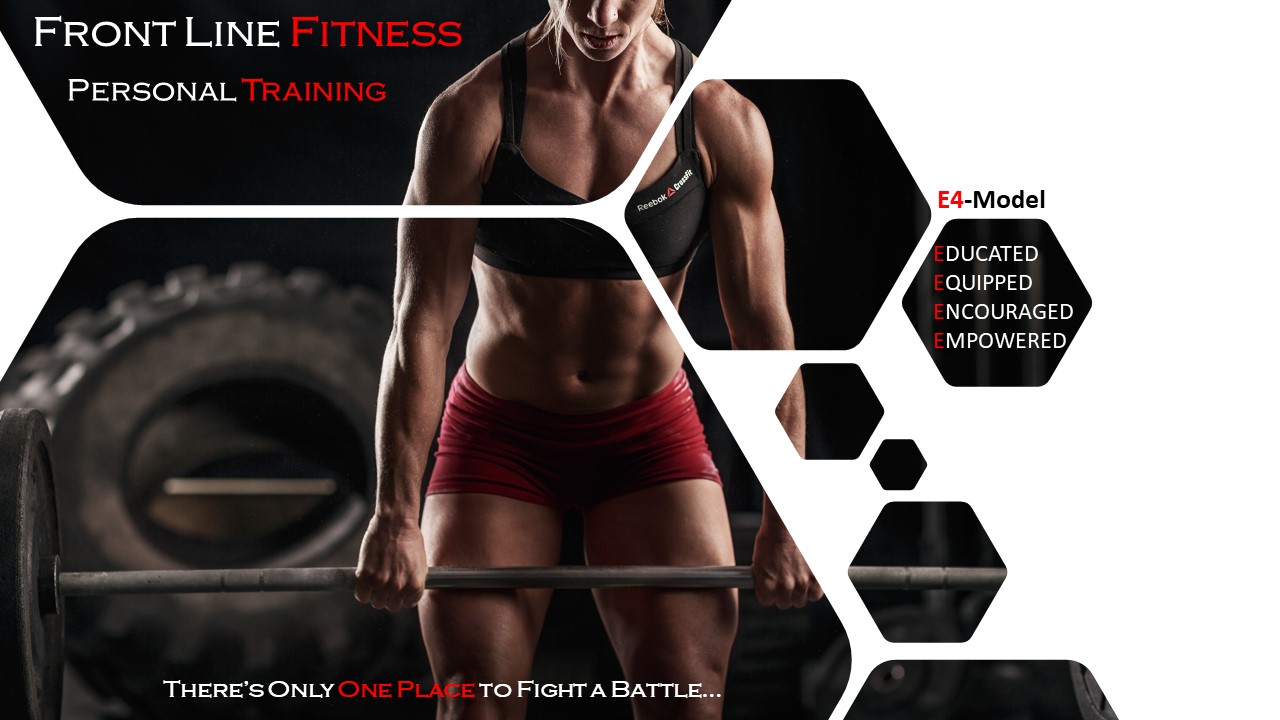 Personal Training
Want to improve your health & fitness? Using a personal trainer is one of the most effective and efficient ways to achieve your fitness objectives. We'll start with a thorough fitness assessment to determine your current level of fitness. Then together, we'll develop realistic goals and a detailed plan to achieve them. My goal is to educate, equip, encourage, and empower you to successfully manage your own health and fitness program.
Bodybuilding Coaching
Bodybuilding is a fascinating sport! The process of changing your body's composition by reducing fat and adding lean muscle mass requires the right combination of Nutrition, Weight Training, Cardio, & Rest. Discovering the right combination for your body to facilitate maximum growth can be an awesome journey or a never-ending nightmare. It is a very time consuming sport that requires a lot of sacrifice, discipline, hard work, and hours in the gym. But when you see the results of a totally transformed body, you are overwhelmed with a sense of accomplishment that has intrinsic value because you know you earned every bit of it!
About Me
My life revolves around my Faith, Family, and Fitness. As a retired US Army Major, I was blessed to have a very rewarding military career. Now that I'm retired, I bring the same passion, dedication and enthusiasm I had serving this great nation, to helping my clients achieve their health and fitness goals, realize their own value & potential, and to enjoy a greater measure of life!
17 November 2018, 4th (Natural) Bodybuilding Competition at Age 47….Age is Just a #
Client Success Stories & Transformations
HIIT Routines | Workouts | Fit-Tips
START POINT
I talk to people daily about their health and fitness and I hear a recurring theme: "I want to get in shape but I don't know where to begin". People often feel overwhelmed and inundated by the plethora of information on the web, Facebook, YouTube, etc. Here are six simple steps to get you started on the right path!
1. Start with a routine visit to your doctor to make sure there are no health issues that would prevent you from engaging in a rigorous fitness program. Many doctors agree that a healthy fitness or weight loss program will include at least 200 minutes (more than 3 hours) a week of moderate intensity exercise.
2. See a dietitian or nutritionist to get on a solid nutrition/meal plan. The weight loss formula is simple, burn more calories than you take in. However, you should not just arbitrarily select a number of calories to take in without any rhyme or reason. The body needs a certain amount of calories to use as energy/fuel to function properly. If using a dietitian or nutritionist is not an option, use an App to determine what your required daily caloric intake should be. Most App's have the option for you to enter your goal (example: weight loss, weight gain, gain muscle, etc). To find an App, simply search the App store on your computer or mobile device and try it out. You may have to try out several before you find one you like. My Fitness Pal is a decent App. Remember, if you lose the battle at the table, you lose the war - period. Your diet will play a very significant role in the success of your fitness program.
3. Get a fitness assessment A fitness assessment will let you know what your current level of fitness is and serve as a baseline/starting point for your fitness program. If you visit a health club and they want to build you a workout plan without doing an assessment first, find another health club.
4. Join a local health club with a reputation for having good trainers/coaches that get results for their clients. Some factors to consider are distance, cost, and the environment or vibe of the health club. If you don't feel comfortable there, chances are you won't stick with it. Save yourself some time and trouble by doing some research up front, to include, visiting the health club and meeting the staff/trainers. Get a feel for the environment during the time you will most likely be there.
5. Allow your trainer to help you set realistic, achievable goals and then work with your trainer until you reach your goal(s) or you believe you have learned enough to manage your own fitness program. If you choose NOT to use a trainer I recommend the following:
Get an Accountability Partner. Team up with a friend or someone that will workout with you, encourage you, push you when you want to quit, get in the trenches with you and be your cheerleader. Of course you should do likewise for them.

Use a written fitness program that identifies what you will do each workout. This will prevent you from becoming a "Gym Floater", floating aimlessly around the gym trying every piece of equipment with no rhyme or reason, which = NO RESULTS!

Put your workout days on your calendar and guard that time like your life depends on it.

Practice Good Fitness Techniques. Workout on a consistent basis, using good form, and enough effort to benefit from the workout. Allow your muscles enough time to recover, applying proper nutrition principles to aid in their recovery, growth, and development. This is applicable for weight loss also.
6. BE PATIENT. It takes time, hard work, and discipline at the table to see consistent results. 1-2 pounds per week is a (safe) way to lose or gain weight. It will be challenging but don't quit. When you get on the other side, it will be well worth the effort and you'll be happy that you stuck with it.
I hope this helps and I wish you the best in getting started on your fitness journey!
Kenny C. Ragsdale, Certified Personal Trainer
News Media
*Click Image to View Full Article